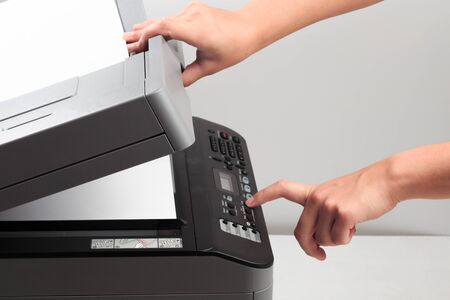 It is always wise to be informed, especially when making a decision. This is so much through with copier leasing. When you decide to acquire equipment through copier leasing, you should first know which one offers the best and most comfortable machine and quotation that fit your needs. Get all the information you need to look for the best copier leasing company as you browse this page.
1. The best copier leasing company 'walks the talk'.
The company should not just make promises; delivering and making the promise is more crucial. Some companies may promise that the equipment they offer is high-end and quality assured, yet at times it turns out that the equipment breaks down. Others may not deliver supplies immediately as scheduled – of course, and you couldn't afford to experience too many delays.
When choosing a copier leasing company, you need first to check out if the company has a solid reputation. Verify whether the company delivers timely appointments and responds quickly to unscheduled and emergency calls.
Also, check out if the company hires an adequate number of expert technicians to provide services near your area. The technicians as well should have a high level of experience and expertise in the field. Some companies promise these benefits, yet you still have to verify.
2. The best copier leasing company walks you through the process of leasing.
The company that is best for you clearly and honestly explains every step that you need to undertake in the leasing process. Such a company makes sure that the agreement you will sign has no other hidden charges or surprises.
Obtaining a copier machine from a leasing company means that another lending institution or bank will finance its payment. The best company will help you choose a lender that offers the most comfortable interest rates for your desired machine. Also, the company has to provide you with highly rated equipment at the lowest price possible.
If you hang around Indianapolis, you will find copier leasing companies that offer comfortable quotations as well as high-end equipment. Hop around the corners and get the best quote for the best copier machines in the market, such as:
Xerox
Canon
Konica Minolta
Brother
Ricoh
Toshiba
Samsung
Kyocera
Lanier
3. The best company steers you towards the best deal
To ensure that you get the most favorable and comfortable deal, a company would willingly extend its services. The best company will steer you towards the best copier or printer that fits your office or business needs. Such a company will not take advantage of upselling the machines or bell you with things you don't need.
If you fall into acquiring a machine or equipment that does not require or fit your needs, you may experience headaches in the future. For instance, if you do not need an excessive printout volume yet you were driven to lease one that produces an immense print volume, you might experience high maintenance costs. Hence, the company you choose should steer you toward getting the best copier that fits your needs and helps you determine which ones qualify your requirements.
The copier leasing services in Indianapolis, for instance, provide a great deal of choices for your copier needs. If you want to get a new copier and get out of a previous leasing agreement, this copier leasing in Indianapolis can help you buy out an old leasing contract. With this service, you can quickly go out of a painful deal or replace an older machine. Additionally, some companies do have manufacturer incentives that can either eliminate or reduce buyout costs.