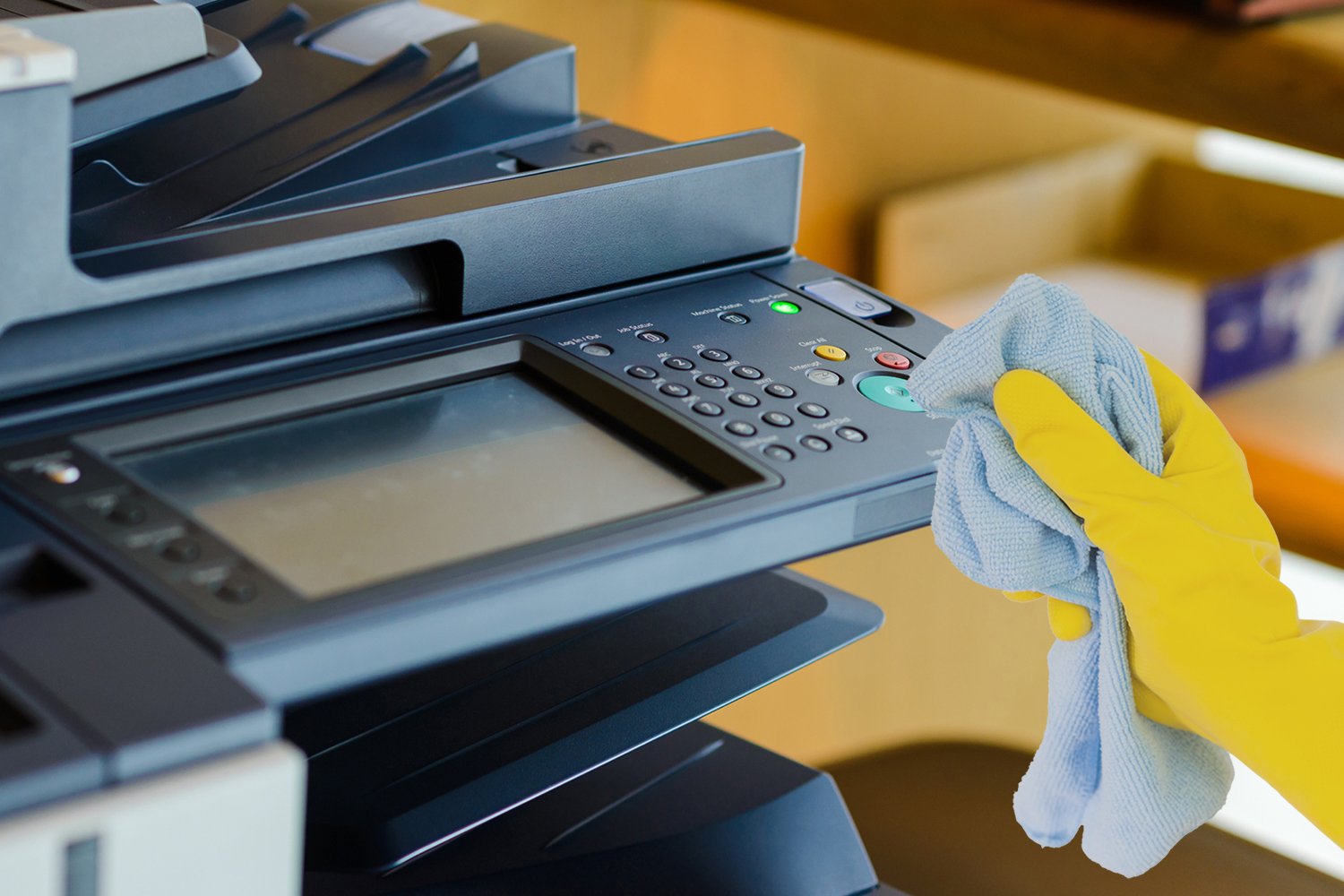 Printers and office copiers are commonly used machines in your office. With the increased number of people infected with the current coronavirus diseases, it is always best to disinfect or clean your office copiers and printers on a regular basis. Doing this, rest assured that you can prevent diseases from infection in your office.
Type of Cleaners to Be Used
When it comes to cleaning your office copiers and printers, it is highly recommended to avoid using any kind of spray disinfectants close to the monitors or LCD screen of the machine. These kinds of sprays may sometimes cause unexpected issues in the machine which may eventually result in pixel damages within its display.
If you want to clean your office copiers and printers, make use of disinfecting wipes like Lysol, Clorox and others. However, there are instances that these wipes are not completely available in the market. Well, there's nothing to worry about since you can make use of microfiber cloth in wiping the printer and office copier.
Cleaning office copiers and printers on a regular basis will definitely maintain functionality of the machines. Apart from that, the health of employees will never be compromised since they are assured that the machine that they are using is completely cleaned.
How to Disinfect Your Office Copier and Printers?
Disinfecting your office copier and printer should be done step by step. This is to assure that you will not cause any damage to these machines which may result in immediate repair. Hence, as early as possible, you need to have an idea as to how to disinfect your office copier and printers ahead of time.
To give you an idea on how to do the disinfection process, then here are the lists of the step by step guide on how to disinfect your machines and they are as follows:
Step 1
You need to turn the machine off as well as its LCD screen. Turning off the machine's screen will help you see dirty areas or any kind of fingerprints as fast as possible. Seeing the unnecessary dirt and fingerprints will give you an idea on the areas you need to highly concentrate on.
Step 2
Make use of disinfectant wipes in cleaning the machine's mainframe. Apart from that, it is also recommended to take some extra time disinfecting high traffic parts of the machine such as the paper tray handle.
Step 3
Open the paper tray and be sure to wipe out the edges of the tray. This is due to the fact that this area is the commonly accessed ones as the machine is used daily.
Step 4
If the printer or office copier is placed near a wall, you need to pull the machines out. This is to assure that you can still have the chance to wipe down some areas of the machine, especially its back portion.
Step 5
You also need to open the top area of the copier. When cleaning the top portion, no need to make use of glass cleaners since you can still make use of the disinfectant wipes. Always remember that you can make use of disinfectant wipes for all parts of the office copier and printer parts.
As you follow the above-mentioned steps in disinfecting your office copiers and printers, you are assured that even if it is used daily in your office, viruses and germs will never be a problem at all.
Conclusion
If you are in Indianapolis and you are looking for a Copier in Indianapolis for your business, you may contact Clear Choice Technical Services in Indianapolis. You can ask about Copier Leasing Services in Indianapolis, Copier rental services in Indianapolis, and Copier Repair in Indianapolis.
If you have office copiers and printers in your office, it is always a must to clean and disinfect these machines on a regular basis. This is because these machines are daily used in the office and it may eventually cause an outbreak of diseases, germs and viruses when not given proper care and attention. With the above-mentioned tips and steps on how to clean and disinfect office copiers and printers, rest assured that you are not only securing the health of your employees but you are also saving the life of your printers and copiers from unexpected damages.