If a business regularly prints more than 40,000 copies a month, 60 ppm should be sufficient. Even if large print jobs only occur occasionally, it is still good to have the capacity available when you need it. Not only will running a large print job on a low-speed machine take longer, but it will also put more wear and tear on the machine.
Again, these are just basic guidelines. Many factors go into building an optimized and secure print environment for your office's document output needs. So how do you know how much copier speed you really need?
Here are a few questions businesses can ask service providers when comparing copier machines for purchase or lease:
Can the machine meet our average copies per minute?
Does the copier have various finishing capabilities such as stapling, hole punching, and folding?
What is our average monthly volume, and is it higher than the recommended volume for this machine?
To meet demand, do I need a device capable of copying a high quantity of pages per minute or multiple devices with slower speeds?
Can the speed of the machine handle the peak volume times associated with our business?
What measures the output speed of a printer?
PPM stands for Paper per minute which is used to measure the printing speed of both inkjet and laser printers.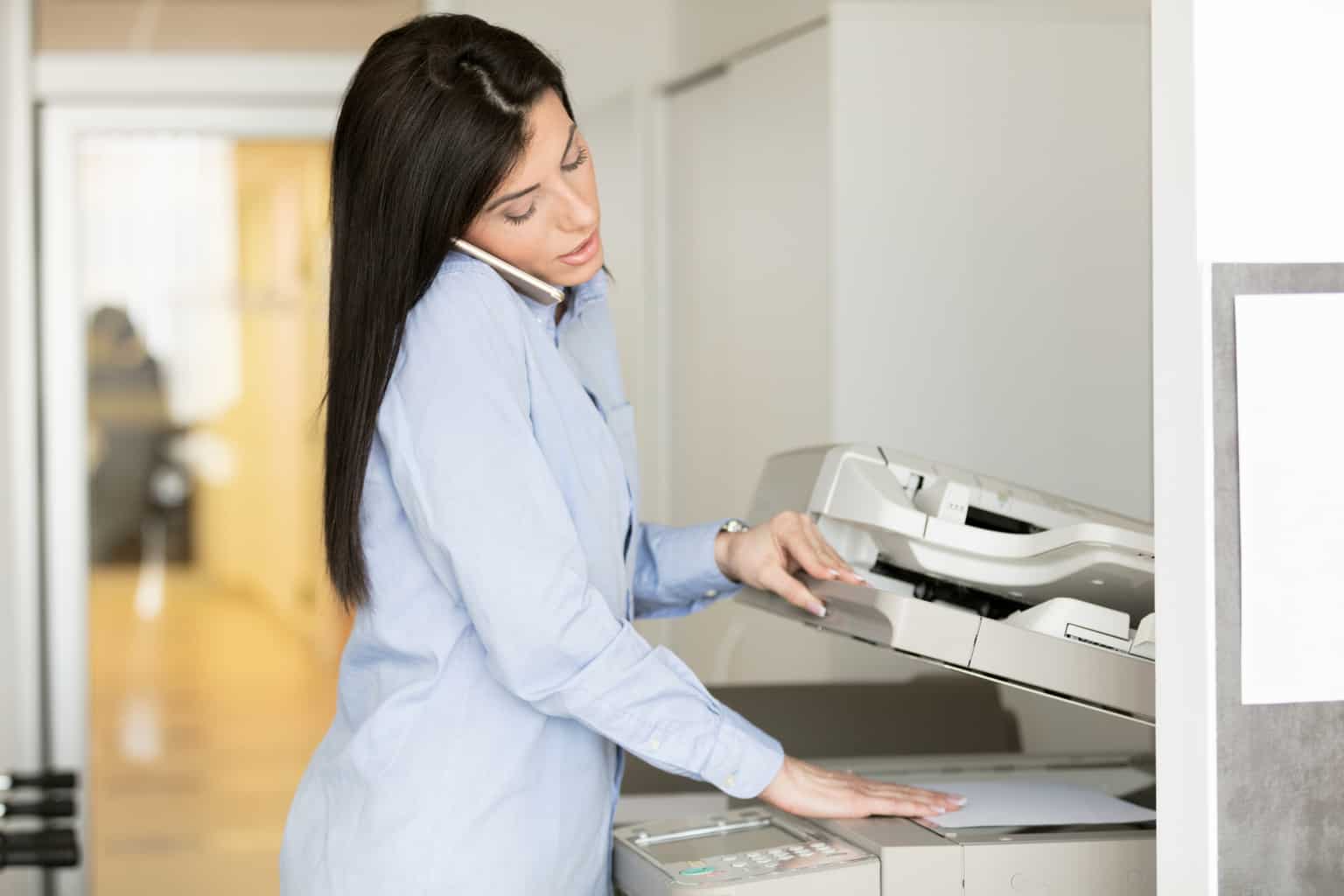 What is a fast printer speed?
Among desktop and enterprise-level printers, monochrome printers are always going to have a higher PPM considering the fact that they have only one colour to worry about. Commercial desktop printers, such as those you might find in a small business or in a home office, run the range from 3 pages per minute to 20, depending on the model and the print method.
Typically, printers capable of speeds in excess of 30 pages per minute are classified as fast printers. While there are enterprise and professional-level printers that can churn out prints at over 100 pages per minute, most businesses do not require printing speeds that high.
For anything more than the occasional black-and-white document, a multifunction printer (MFP) is what most small and medium-sized businesses rely on. MFP speeds generally range from 25 PPM up to 90 PPM. The speed you want for your business or organization is largely dependent on your print volume.
What is a good print speed PPM?
The ideal copy speed will vary depending on the organization's needs. Many different copy speeds are available, ranging from about 25 ppm on the low side to over 75 ppm on the high side.
For example, if your organization needs to copy 20,000 documents in a week to meet demand in a timely fashion, then a high-speed copier ranging from 40-75 PPM is recommended. If your organization needs to generate copies at a steady pace of 3,000 per day, then a low-speed MFP with a copy speed ranging from 25-35 PPM is recommended.
Which inkjet printer is fast?
Brother MFC-J1010DW: The Brother MFC-J1010DW is a good alternative to the Canon PIXMA MG3620 if you need an automatic document feeder or faster printing speed. However, it's more expensive and doesn't yield as many colour prints.
HP OfficeJet Pro 7740: The HP OfficeJet Pro 7740 is a cheaper alternative to the Epson EcoTank ET-15000. It has better colour accuracy and duplex scanning capability; however, it has slower printing speeds, and its ink cartridges yield significantly fewer prints.
Canon PIXMA TR8620a: The Canon PIXMA TR8620a is a more budget-friendly alternative to the Canon imagePROGRAF PRO-300. It can't match the imagePROGRAF PRO-300 in print quality, but the photos still look very good, especially for a printer in its price range. It has more features, like a flatbed scanner and an SD card slot.
If you plan to get copiers for your office in Indianapolis, you can opt to buy copiers or lease copiers in Indianapolis. We can give you the option to get the copier that you want. You can contact our local copier leasing services department in your location.
If your Location is around Indianapolis, you may call us at (317) 210-4600, our personnel for copier leasing in Indianapolis will assist you. If you are also looking for copier repair services in Indianapolis, you may contact our copier repair personnel at the same number.