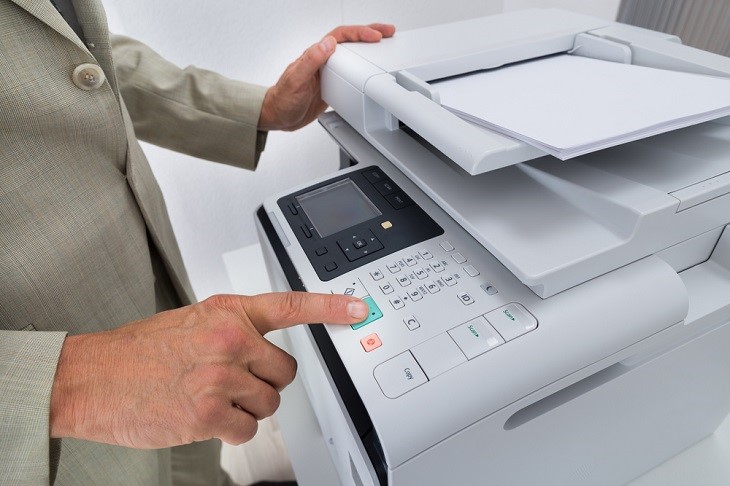 Multifunction features of machines have been the deciding factor for many companies and establishments in involving it in their day to day transactions and works. Because of this, they opt for a multifunction scanner and copier over the outdated ones. Flatbed scanners may still work for photographers and painters who need to convert a huge file of images into a digital file. Each type of device has its work to do and has its benefits and drawbacks. However, for businesses, having a multifunction device like MFCs is a more economical choice than having a flatbed scanner.
Before you choose between the two, it is crucial to weigh all the pros and cons of having each in your company. Get to know first the difference between the two.
Flatbed scanners vs. multifunction copier
A flatbed scanner is good at converting all types of documents like business cards, receipts, and photos to a digital file. It has a glass panel where you could place the file to be scanned. The said file will be illuminated by the light beneath the panel. Aside from this, it has a lens, mirror filter, and CCD rays which can be found on the scanning head. Meanwhile, a multifunction copier is an all-in-one device that has a printer, copier, scanner, and fax. It works best in a workplace setting where employees can increase their efficiency and productivity. Its scanner has a sheet-fed feature that can scan many pages at a time.
Benefits and costs
The machine you choose must be based on your company's needs and goals. Each machine has its advantages and disadvantages. For photographers and artists, it would be best if they would pick the flatbed scanner for it gives a high-end scanning result. The digital file will have sharp and high-resolution pictures. On the other hand, multifunction copiers focus more on the number of services they can offer than the outcome. The device can suit an individual or group that needs basic scanning. First, when it comes to size, flatbeds are much smaller than multifunction copiers because MFCs require additional trays and ink or toner cartridges. Another, considering the multifunctionality, MFCs are better since they can perform other jobs, unlike the flatbed scanners that only do one job. Third, when it comes to pricing, their price range varies from model to model. Here, the deciding factor is the quality of the machine. An excellent quality machine would mean more costly. The consideration is the quality of photos. The reason behind the high cost of flatbed scanners is because of the quality of its outputs. Since most businesses do not require high-resolution scanned documents, it is not a good decision to purchase an expensive device that can only do one job. Consequently, machines depreciate over time which makes it more impractical. Lastly, MFCs have an automatic document feeder which makes it more efficient. An employee can do other tasks instead of manually operating the device.
If you are in Indianapolis and you are looking for a Copier in Indianapolis for your business, you may contact Clear Choice Technical Services in Indianapolis. You can ask about Copier Leasing Services in Indianapolis, Copier rental services in Indianapolis, and Copier Repair in Indianapolis.
Both machines have proven to be effective in a business setting. Their only major difference is the functions they have. Businesses and companies should have the MFCs because it will help them with their finances as well as increase the productivity and efficiency of their employees. In this way, MFCs are considered to be the jack of all trades. However, the output quality it produces is just above the average, unless you decide to increase your budget and have the topnotch quality. Choosing between the two may be tough if your business deals with high copying volumes as well as high-resolution documents or pictures. Weigh everything first before you decide.