Office efficiency and productivity are the foundation of successful businesses. Choosing the most reliable office technology, all the more, is given more importance because it ensures employees that they have a tool needed to succeed.
So, if the office copier is on the verge of fulfilling its last functional days, finding a brand new copier right for the tasks at hand can overwhelm anyone.
Getting the best copier is a big decision. And because the organization is varying in terms of tasks and systems, this post will make your life easier. Here are key information and important questions that you will need to ask yourself in order to find the right copier for your company.
What important considerations should I remember when buying a copier?
Whether you run a demanding large enterprise or a small business in your home office, buying a business-grade copier machine is not an easy task. Looking for one that can fit your budget is only one of the major struggles you will go through.
Aside from the cost, other major factors must also be taken into consideration. Here are a few of them; you can take this note with you when looking for a machine that can fit both your budget and needs at work.
Upgrade Options
Most modern copy machines come with standard features ad these are what upgrades come the handiest. Printing and copying needs evolve quickly and you don't want to be stuck with standard features for a very long time. Take note of add-on features and capabilities because these can improve your productivity and efficiency.
Print Volume
The average copying and printing volume your office makes can help determine the copy machine model you should buy. Heavy-duty machines with paper trays that can accommodate thousands in its tray and those that can produce at high speed are beneficial for any business level, frankly.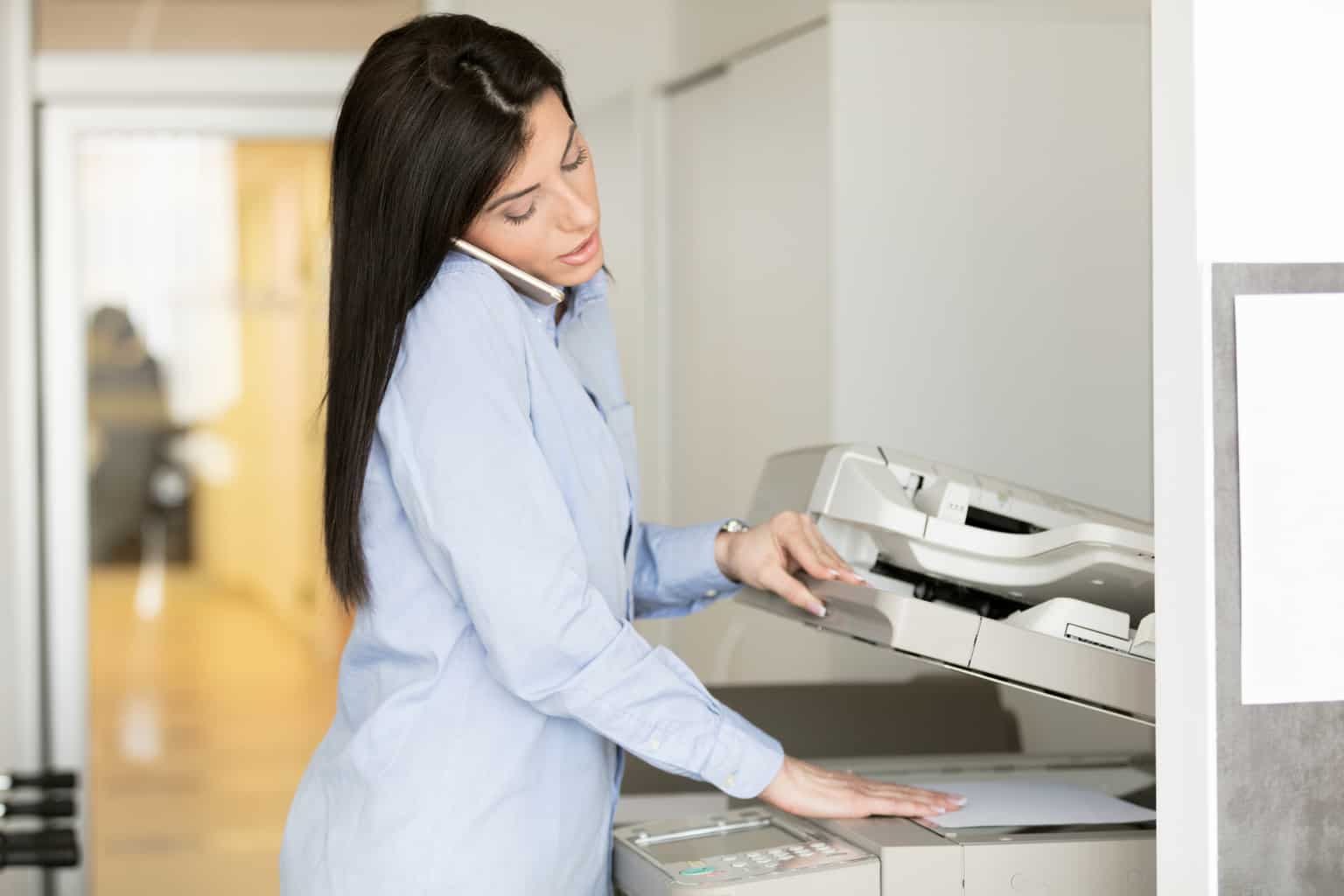 Mobile Printing
With the popularity of mobile technology and more and more companies implementing "BYOD" trend, mobile printing has become a de facto element in many offices. The majority of the recent copy machine models have wireless printing directly from tablets, smartphones, and computers. This feature can streamline the production process and increase overall productivity.
Color Printing
Surprisingly, this is one of the most overlooked considerations in choosing a copier model. Printing in color can be very valuable if you are making presentations, images, and any colored documents. For sure, color printing models are more pricey, but will save you cost in the long term because you will not need to outsource for printing jobs.
Equipment Integration
You will have to consider how a copy machine will fit the entire office function. With seamless integration, you will get little disruption with ongoing projects.
Question to Answer to Find the Right Copier Your Office Needs
We have created a list of questions, which you should ask and answer yourself. These will give you ideas on which features and functions you want your next copier to have.
How much is your budget?
There are offices that choose to save money by going with the less-performing models, while others are ready to spend to get the latest of what technology can offer. Regardless of budget, there is always that one model that can provide your office's unique needs. ___________________ can give you pre-assessment to determine the best copier solution you need. We will also help you find one that can fit in the budget.
What kind of documents are you scanning, copying, and printing?
If you answer this question, you will know which copier model is the right one for your business. For instance, if your office prints mostly white and black, then monochrome is fine to have.
What software are you the most comfortable with?
If copying is the only purpose you need it for, you can skip this question. However, if you will use it for emailing, scanning, and printing too, this is an important question to answer. If you are comfortable with Dropbox, SharePoint, Autocad, Evernote, Microsoft Office, and Google Docs, make sure you inform that supplier that the copier must be able to support some if not all of these.
If you are in Indianapolis and you are looking to purchase a copier for your business, you may contact Clear Choice Technical Services in Indianapolis. You can ask about Copier Leasing Services in Indianapolis, Copier rental services in Indianapolis, and Copier Repair in Indianapolis.
There are many things to consider when purchasing the right copier. If you need more help in procuring your copy machine, call us today!